Blueprints for Tomorrow
Realizing a community that works well for all people, one with a local, inclusive, sustainable economy, will take all of us – individuals and institutions – working together in new and different ways.
About Blueprints For Tomorrow
Blueprints for Tomorrow is a 25-month Incourage-led and USDA-supported program that is designed to build networks, vision and skills to lead a new regional economy based upon the values of equity, opportunity and shared stewardship.
The Blueprints curriculum consists of four integrated tracks of learning that have been designed in partnership with national thought leaders. These include adaptive leadership; impact investing and financing; collaborative development practices; and local, inclusive, and sustainable economies, presenting lessons for communities nationwide.
Participating Organizations
The following six organizations participated in the first Blueprints:
Central Rivers Farmshed

Layne Cozzolino, Executive Director
Stephen Hittner, Board Member, Family Natural Foods
Annie Wetter, UWSP School of Health Promotion and Human Development/Volunteer

City of Wisconsin Rapids

Adam Tegen, Director of Planning and Economic Development
Tim Desorcy, Finance Director
Joe Eichsteadt, City Engineer
Sue Schill, City Attorney
Joe Terry, Director of Public Works
Todd Weiler, Head Engineer, Water Works and Lighting

Incourage

Rick Merdan
Dawn Vruwink
Corey Anfinson

John E. Alexander South Wood County YMCA

Bret Salscheider, Executive Director
Christina Conrad, Finance/HR Director
Keith Johnson, Board Member, Nekoosa School District
Matt Zakowski, Program Operations Director

Wisconsin Rapids Housing Authority

Jo Ann Grode, Executive Director
Josh Freeman, Procurement Agent

Wood County

Kristie Rauter Egge, Community Health/Planner/Health Promotion Supervisor
Jason Grueneberg, Director of Planning and Zoning
Marla Cummings, Deputy Finance Director
Roland Hawk, Wood County Engineer
Peter Manley, UW Extension Wood County Research Development Agent
By combining training, coaching and community knowledge with evolving design and finance tools, Blueprints is helping our community's institutions do business in new and different ways, ensuring that they are prepared to support an entrepreneurial culture shaped by resident participation.
Design Team
Blueprints curriculum consists of four comprehensive and integrated tracks of learning that have been designed in partnership with national thought leaders. These experts in the fields of adaptive leadership; impact investing and financing; collaborative development practices; and local, inclusive, sustainable economies are familiar with south Wood County through previous work with Incourage. The Blueprints Design Team includes:
Madeleine Beaubien Taylor, Ph.D., Founder and CEO | Network Impact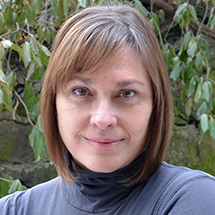 For more than 20 years, Madeleine has worked with public and nonprofit organizations and national foundations on strategy, program development and assessment, most recently with a focus on social impact networks. She has contributed to the design, implementation, and evaluation of a wide range of network initiatives in the U.S., including network organizing to support policies that benefit rural people and places, cross sector initiatives to promote immigrant integration, regional collaborations to end homelessness, and network efforts to increase place-based civic engagement. She is the author with Peter Plastrik of Net Gains: A Handbook for Network Builders Seeking Social Change, considered one of the top publications on the topic; and Connecting to Change the World: Harnessing the Power of Networks for Social Impact (2014).
Bobbie Hill, Principal | Concordia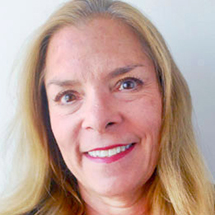 As a Concordia principal, Bobbie works with communities to help them realize their potential through consensus building and collaboration. She is committed to helping communities become healthy, civil societies that are interconnected and integrated. She is currently directing projects in Wisconsin, Louisiana, and Hawaii. While Concordia has provided engagement, leadership and capacity building, planning and organizing for these locations, they have learned about the richness and resiliency of people and these communities. Bobbie has organized several local and statewide networks and associations which are concerned with issues related to education, the arts, and community advocacy. Bobbie has worked with government leadership in New Orleans to create legislation that supports community-based planning as a prerequisite for investments.
Gus Mancuso | Incourage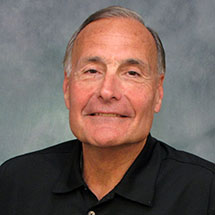 Prior to joining Incourage, Gus spent over 40 years in public schools, the majority as a high school administrator. He was a high school principal for nearly thirty years, mostly at Lincoln High School in Wisconsin Rapids. Throughout his career, resolving conflict associated with change and people have been a constant in his work. In his role at Incourage, Gus serves on the Resident Engagement Team, working with people and organizations, establishing goals, and creating a vision/plan to solve them. His adaptive skills in leadership development, managing change, conflict management, and negotiation skills have helped him lead positive change on community projects, including the Tribune Building. His foundation in adaptive skills has been enhanced through working with Ki ThoughtBridge for the past three years as a training colleague. Gus and his wife, Barb, have three grown sons.
Heather McKellips | Incourage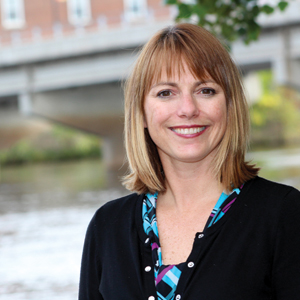 Heather McKellips is currently the Blueprints Project Director for Incourage. Prior to working with Incourage, Heather was a training and development consultant where she conducted training, developed curriculum/programs and facilitated learning in communication, conflict resolution and change management. In addition to her Blueprints role, Heather is a member of Incourage's Resident Engagement Team. Utilizing her adaptive skills in leadership development, managing change, conflict management and negotiation skills, Heather works with people and organizations to promote the principles of cooperation and a shared vision for the community. Heather's work with Ki ThoughtBridge for the past three years as a training colleague has strengthened this adaptive skills foundation. Heather lives in Grand Rapids with her husband, Tim, and their three teenage sons.
Lisa Richter, Managing Partner | Avivar Capital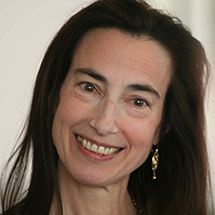 Lisa Richter is a managing partner and co-founder of Avivar Capital, a national consultancy that assists foundations and other institutions to design and execute impact investing strategies. Lisa brings over two decades of fund management and investing experience spanning asset classes, return expectations, geographies and issue areas, and frequently incorporating place-based or sector focus to increase equitable access to opportunity. Clients range from small to the nation's largest independent and community foundations, banks, and institutional investors, with interests ranging from driving particular place-based outcomes to impact theme-based strategies that apply traditional asset allocations to earn market-rate expected returns. Prior to that, Lisa led the National Community Investment Fund. This national Community Development Financial Institution (CDFI) places equity and debt in development banking institutions, and built its national network of development banks and credit unions that increase asset building credit and financial services.
Jenny Riggenbach |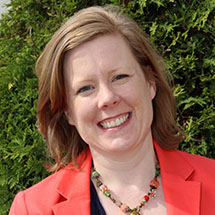 Jenny Riggenbach spent 11 years as a child and youth practitioner, experiencing first-hand the pride and challenges of skilled low-wage work. Jenny translated this experience and passion to research, advocacy and program leadership. Over the last 15 years, she has bridged the gap between public systems, education, and philanthropy to create quality job opportunities for Wisconsin workers and growing economies for Wisconsin communities. Jenny was instrumental in developing Incourage's Workforce Central program, which helped create a manufacturing-centered workforce partnership that continues to meet the needs of local employers, workers, and job seekers to advance a strong regional economic development strategy. Jenny graduated from Almond-Bancroft High School and earned a Bachelor's degree in Community Engagement and Education from UW-Milwaukee. When she is not working, you will find Jenny enjoying chasing after three growing boys with her husband Mike.
Kelly Ryan, President and CEO | Incourage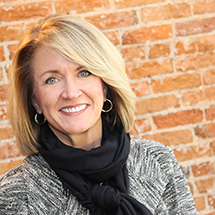 For nearly 20 years, Kelly Ryan has led Incourage as President & CEO. An organization guided by principles to be resident-centered, place-based and values-driven, Incourage envisions a community that works well for all people. A physical demonstration of Incourage's investment in community and the residents who share this place is the Tribune (tribunebuilding.org). Concurrently with the Tribune, Kelly is leading the redesign of Incourage to connect all of its capitals in furtherance of its vision. Frequently speaking and writing about the opportunity for philanthropy at the intersection of people, place and prosperity, Kelly was named Citizen of the Year for Wisconsin Rapids in 2012. The NonProfit Times named her one of 50 most influential leaders in the nonprofit sector for her commitment to workforce and economic development. By invitation, Kelly has presented at the White House and Rockefeller Foundation's Centennial Celebration; is an Aspen Institute Scholar; serves on the Hitachi Foundation Board of Directors and the National Fund for Workforce Solutions Partners Council; and is a contributing author to Here for Good.
Melissa Scholz, Principal | Scholz Nonprofit Law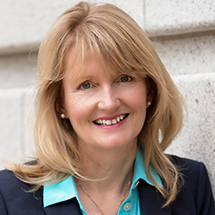 Through Scholz Nonprofit Law, Melissa unites her expertise in nonprofit law with 25 years of experience as a community leader and fundraiser. Prior to forming Scholz Nonprofit Law in 2007, Melissa worked at a large Wisconsin law firm. There, she developed a broad knowledge of legal issues affecting nonprofits. Melissa brings this tax and business savvy into her own firm, where she tailors her service to the unique needs of nonprofits and mission-driven businesses. Melissa received her B.A. in History from Stanford University. While at Stanford, she helped start the Stanford Public Service Center, which became a national model for other centers – including UW-Madison's Morgridge Center for Public Service. She received her J.D. from the University of Wisconsin Law School in 1995.
Janet Topolsky, Director, Community Strategies Group | Aspen Institute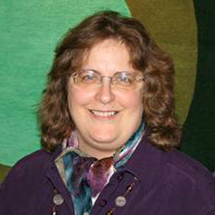 For more than 30 years, Janet Topolsky has been helping community leaders, organizations, and policymakers across the country find, create, and spread innovative community and economic development strategies. Currently, she directs the Aspen Institute Community Strategies Group. CSG designs and manages structured peer-learning-for-action initiatives for community practitioners and organization leaders nationwide who are addressing hefty economic development, resource stewardship, and community capacity building issues. Janet leads CSG's Community Development Philanthropy work, which builds the capacity of community foundations to grow community endowments and make strategic investments that enhance economic prospects for families, businesses, and communities. She also helps organize and strengthen regional livelihood efforts that connect low-wealth places and populations to regional development and prosperity.
Katherine Tyler Scott, Managing Principal | Ki ThoughtBridge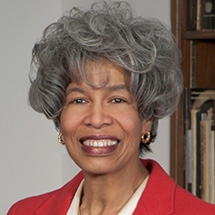 Katherine is managing principal of Ki ThoughtBridge, a company specializing in an integrated adaptive approach to leadership development through change management, conflict resolution, and negotiation skills. Ki ThoughtBridge's mission is the transformation of individuals, organizations, and communities. Katherine has written extensively on the topics of leadership, governance, organizational development, and change management. She is the author of Creating Caring and Capable Boards: Reclaiming the Passion for Active Trusteeship; The Integrated Work of Leadership© and The Inner Work of the Leader: Discovering the Leader Within, and Transforming Leadership. She has written numerous articles and is a contributing author to several books. Katherine's most recent contribution is The New Basics: Inner Work for Adaptive Challenges in The Transforming Leader. The Transforming Leader was nominated for a 2014 Outstanding Leadership Book Award at the International Leadership Association Conference in San Diego, California.
Barbara Wyckoff, Principal | Dynamica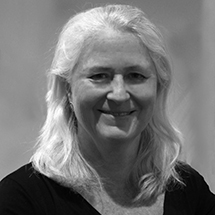 Barbara has over 30 years of experience promoting community economic development in both the U.S. and overseas. She has worked to bring together the private sector, nonprofits, indigenous communities, government agencies, investors, and others to implement innovative solutions. Barbara uses an economic development approach that links community assets to market demand for sustained livelihoods, community participatory processes, and creative leadership development. She has coached communities throughout the country in doing economic development differently, using tools such as value chains, the capitals matrix, and community-based forestry. Barbara's background in providing technical assistance, training, and grants management helps get to the root of what is happening in an organization, develop collaborative solutions, turn organizational change into an opportunity for growth, and establish strategic and productive relationships with donors and other entities.
Anne Whatley, Senior Consultant | Network Impact; Senior Advisor | Hershey Cause Communications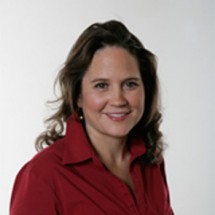 Anne counsels social changemakers on their information strategy and communications initiatives. Anne puts her 15-plus years of experience managing and evaluating award-winning public education, community engagement, and advocacy campaigns to good use instructing social impact collaborations and networks on approaches to effectively communicating with each other and their external stakeholders. Her background includes working with a wide range of nonprofit, government, and corporate clients as well as leading research and training on communications best practices in the philanthropic and social sector. Anne has authored articles and developed tools used in all 50 states, 24 countries and on six continents, including Cause Clarity, a suite of digital resources for communicating in the 21st century, as well as The Communications Toolkit and the Communications Effectiveness Self-Assessment, based on a national survey of nonprofit and social sector leaders. She serves on the Advisory Board for Idealware.org, an impartial resource that helps nonprofits make smart software decisions.
Partners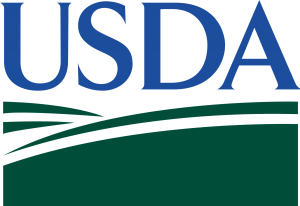 Blueprints is made possible by a co-investment partnership between Incourage and USDA, through a Rural Community Development Initiative grant.
Additional Resources
How to Participate
For additional information, contact:
Heather McKellips | [email protected] | 715-818-6193